Exclusive photos of baseball heroes that any Yankees or MLB fan will enjoy!
Buy the Book – Available at the Following Retailers:
"Yankees history before digital photography and a visit to some great memories of the past. Enjoy the time travel." – Marty Appel, New York Yankees PR Official-1968-1977
100+ Never-Before-Published Photos from the New York Yankee Dynasty Years
Author and photographer, Arnie "Tokyo" Rosenthal, has assembled the best pictures of Yankee personnel of that era and their opponents from his personal collection. Thurman Munson, Reggie Jackson, Bucky Dent, Lou Piniella, Catfish Hunter, Goose Gossage , Yogi Berra, Ron Guidry, Mickey Mantle, Roger Maris, and others are all included. Plus the best of the Yankee opponents such as Nolan Ryan, Carl Yastremski, Don Zimmer, Rod Carew, Mark Fidrych and many more. Also World Series locker room celebrations including 1977 right after Jackson's three home run game. These are off beat pictures, actions shots, locker room hi-jinks, portraits, being made public for the first time after being stored away for over 35 years. An incredible find and discovery for any Major League Baseball fan. Not just The Yankees but The Red Sox, The Orioles, The Tigers, The Twins, The Angels, among others.
Rosenthal prefaces the pictures with a hilarious story of how he came to get a full time press pass without any real credentials. It's a story that will have you laughing and anxious to see the photos as he learned on the job how to shoot baseball with no real exit plan for the photos.
Any Yankee or Major League Baseball fan will get a kick out of this book and appreciate the exclusive photos of baseball heroes contained within!
About the Author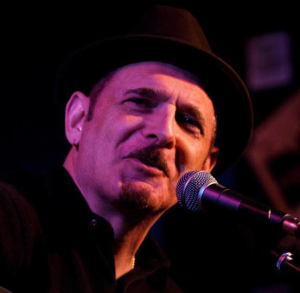 Arnie "Tokyo" Rosenthal
is a life long baseball fan, former TV Sports executive and commentator, boxing promoter/manager, award winning singer/songwriter and recording artist, and before any of this, he was a "Fauxtographer", faking his way into Yankee Stadium for 8 seasons and learning how to shoot his SLR camera in the process. He resides in Chapel Hill, N.Carolina and continues to avidly root for and follow his precious N.Y. Yankees and continues to write, record and play Americana music.